brian livesey wrote:
Sure is an odd looking thing.
I've seen speculation that it was originally two separate bodies, which have now become joined to form one elongated object. It seems an odd physical arrangement for two bodies, which are attracted by gravity, to become attached along the longer axis of one body - not normally a stable arrangement with minimum potential energy. I suppose I should also consider the rotation of the system and then the arrangement may make more sense?
It's been pointed out, on the minor planet mailing list and probably elsewhere, that there are interesting similarities between Hartley 2 and the images of comet Itokawa returned by Hayabusa.
This is Itokawa.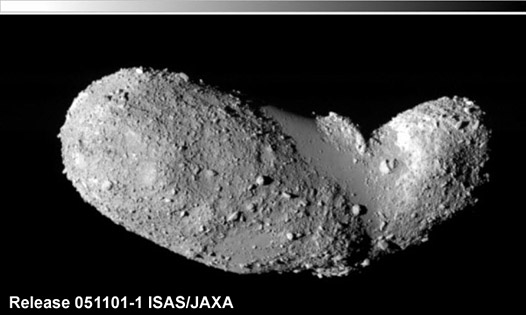 Image credit ISAS/JAXA.